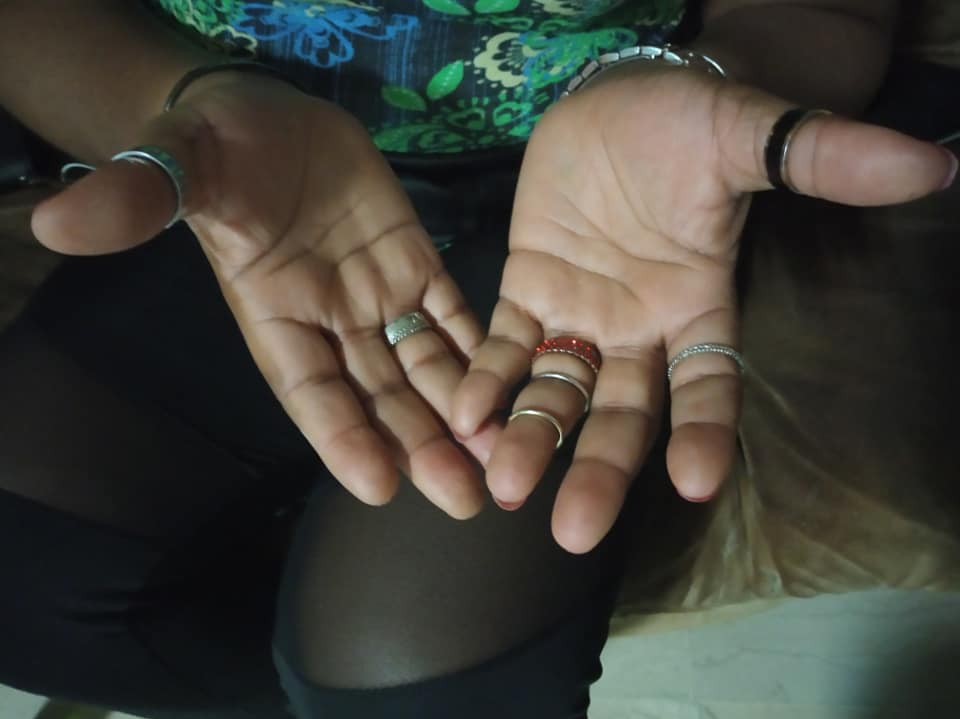 This is one in a series of interviews with people involved in the Notara 26 squat in Exarcheia, Athens. The struggle for the free spaces here is made up of people with very different backgrounds, life stories and ideas. We aim to record people's own words without imposing our views – though of course we can't escape our own perspectives, or the limits of translation.
7. "Joania"
I was in the street, with my daughter. We didn't have any place to sleep. A friend brought us here and we said "we have nowhere to stay". They gave us a room, and sheets, towels, soap, diapers, everything we needed.
I have a good life here. Here we sleep well, me and my daughter. Here we feel comfortable. This place has looked after many people with nothing, people who don't have papers. We asked for social assistance from the authorities but everywhere we go they say: "you have to wait, wait."
If they evict the squat, I don't know where we can go. I have an interview in January and I hope they will give me residency then. I like Greece, I hope we will get our papers and I can find a job here. I hope that for all the migrants.
I've suffered a lot in this life. I don't have a father or a mother. But here in Greece people have helped me and made me welcome.
What do I want to say to people reading this? Just that Notara is a good thing, it has given me a comfortable place to live and helped many people. I really hope that Notara won't be evicted, that it can continue.